Lawrence "Larry" Pincus Ed.S, LCSW, LMFT, LAC President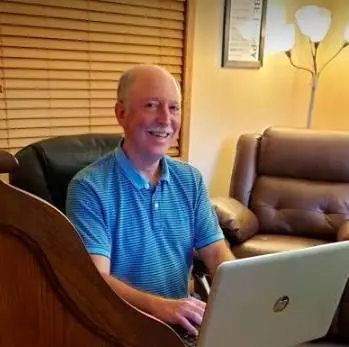 Depression
Anxiety
PTSD
Separation and Divorce
Grief and Loss
Discernment Counseling
Terminal Illness
Military Issues
Medical Family Therapy
Ageing
Licensed in IN, ND, UT
Phone Teletherapy
Video Teletherapy
Video introduction here: https://vimeo.com/425574120
Larry has practiced as a marriage and family therapist for over thirty years, mostly in private practice in Porter and LaPorte counties. Larry has expertise working with depression, anxiety, post-traumatic stress disorder, sexual abuse, eating disorders, ADHD, learning disabilities, developmental disabilities, and addictions. He has decades of experience helping families deal with school problems, acting out teenagers, parenting concerns, separation and divorce, work issues, military issues, ageing, grief and loss, and chronic and terminal illnesses. Larry considers himself a very spiritual person and feels very comfortable discussing spiritual/religious issues with his clients. He is a member of the First United Methodist Church in Valparaiso, where he has been appointed to the church council. He has also held positions of clinical supervisor and clinical director for ten years. Larry has consulted with schools, industry, and businesses and has done extensive corporate training in the tri-state region. Larry is very proud of his two adult sons, one works for Western Governor's University, Salt Lake City, Utah in organizational development ; his second son works in steel production at ArcelorMittal in Burns Harbor, Indiana.
Hollie Mokrzycki Managing Partner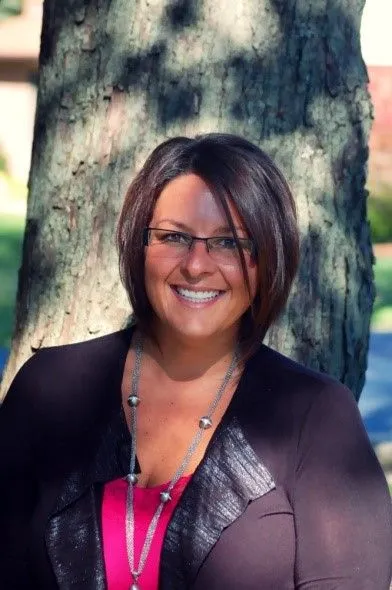 Growth and Development
Care Coordination
Internship Opportunities
Contracting
Marketing
Public Relations
Community Outreach
Recruiting
Hollie is a Purdue graduate with a degree in business and marketing and has been with LPA Counseling since 2009, and working in the mental health field since 2003 in acute inpatient, residential, and outpatient settings. Hollie oversees the daily operations of LPA Counseling, as well as public relations, marketing, recruiting, finances, and business growth and development.
Hollie loves to attend public health fairs, community events, and career fairs to bring awareness to available resources and help shatter the stigma about mental health. Hollie enjoys sharing conversations about the wide variety of services available within our practice and would love to sit down with your family, friends, or staff members to explain how we can be of service to you or your loved ones. Hollie can be contacted at (219)252-5464 for questions in regards to services, contract options, and public relations.
Megan LaFollette MA, LPC, LMHC Clinical Director
Trauma
Individuals
Couples
Families
DBT
Solution Focused
Saturday Appointments
Licensed in Indiana and Michigan
Phone Teletherapy
Video Teletherapy
Megan is a licensed mental health clinician who works with individuals, families, and couples. She is trained in trauma focused cognitive behavioral therapy to treat those with a history of trauma. Megan also utilizes cognitive behavioral, solution focused, motivational interviewing, and dialectical behavioral interventions.
Megan has extensive history working in the residential treatment setting as a therapist, program director, and clinical director. Therefore, she has significant experience building rapport and working with treatment resistant clients and helping them through complex and severe mental health issues.
Pete
Director of Cuddles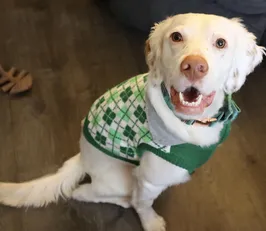 Cuddle Specialist
Looking Handsome
Tail Wagging
Sitting
Hello, my name is Pete. I am Megan's sidekick and co-therapist here at LPA.
Though I was adopted on St. Patrick's Day, I am an English setter. I am a
certified therapy dog through Alliance of Therapy Dogs and have passed the
AKC Good Citizen Test. I love to meet new people which you will notice by
my wagging tail and just general wiggliness around new people. My favorite
interventions and specialties are cuddles, sitting and laying for pets, and
belly rubs. I hope to work with clients that may need an added dose of
connection. I am told that cuddling and petting me can increase levels of
the feel-good hormone, oxytocin. When confronting some of the difficult
parts of life sometimes it's helpful to have a dog around.
Dawn M. Bell, MSW
Depression
Anxiety
Grief and Loss
PTSD
Academic Success/Career Goals
ADHD
Self-Injury
Positive Coping Skills
Parenting
Children and Adolescents
Adults
Video Teletherapy
Phone Teletherapy
Dawn is passionate about working with children and adolescents as well as their families to offer support and interventions for a variety of life challenges and transitions. Dawn has worked with a diverse population of clients in crisis on psychiatric units and practiced as a school therapist for an alternative school program. Dawn has also worked with terminally ill patients and families supporting grieving clients and as an independent art instructor for an art center for over a decade, utilizing creativity and arts in her treatment. Dawn has been working with families in Lake and Porter Counties for more than a decade. Healthy individuals contribute to healthy communities. Dawn utilizes positive, strength based and cognitive therapies and encourages clients to be their best one day at a time. The importance of good mental health while changing behaviors and thinking patterns is important for individuals of all ages. Dawn works with her clients, after determining challenges and then supporting clients and families through the transition, to improve the way the client feels and behaves. Dawn feels strongly about setting attainable short term goals and utilizing artistic techniques and expression in her therapy. Dawn obtained her Masters in Social Work in 2008 from Indiana University Northwest.
Cassandra Kormendy MSW, LCSW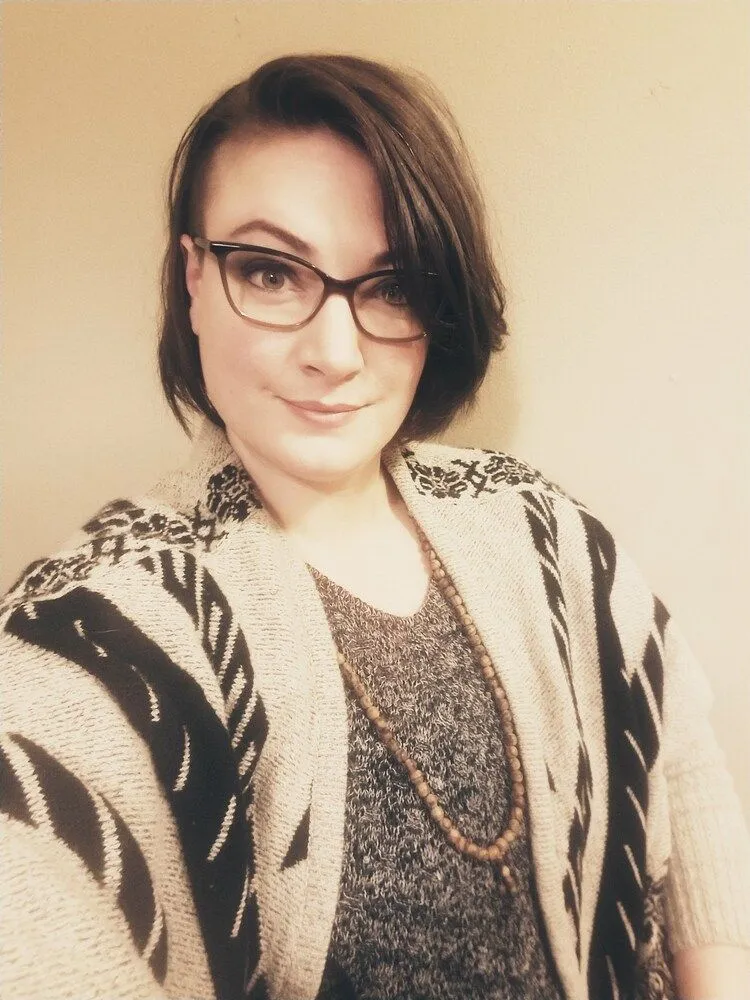 Adults/Adolescents
Anxiety
Domestic Violence
Empowerment
LGBTQA+
Mindfulness/Meditation
Trauma
Self-harm
Addiction
Phone Teletherapy
Video Teletherapy
Cassandra is a highly qualified licensed clinical social worker with a Bachelor's and Master's degree from Indiana University Northwest. Her expertise lies in delivering a personalized and eclectic therapeutic approach to meet the unique needs of her clients. With a deep understanding of trauma-related symptoms, she specializes in helping individuals navigate through challenging experiences.
Cassandra firmly believes in the power of client-centered therapy, recognizing that each person is unique and deserving of a tailored approach. She strives to create a safe and non-judgmental space where individuals can freely express themselves and embark on their healing journey. Cassandra's commitment to providing a supportive environment is a top priority as she works with diverse populations in our diverse world. Cassandra currently has openings for new clients via telehealth.
Chad Dalrymple, LMHC
Substance Abuse
Depression
Anxiety
CBT
DBT
LGBTQA+
Family Reintegration
Mindfulness
Saturday Appointments
Phone Teletherapy
Video Teletherapy
Licensed in Indiana
Video introduction here: https://vimeo.com/441164759
Chad acquired his LMHC (Licensed Mental Health Counselor) in November 2016. He received his undergraduate degree in psychology and history from Valparaiso University and his master's degree in clinical psychology/mental health counseling from the University of Indianapolis.
Before joining LPA counseling, he worked in the Indiana Department of Corrections in both substance abuse and mental health. For the last year, he has been the director of the Therapeutic Community program in Starke County, which incorporates substance abuse and mental health treatment for offenders. He is passionate about positive verbal and non-verbal communication, staying in the moment, balance, and the Chicago Cubs.
Erin Fry-Lawton, LMHC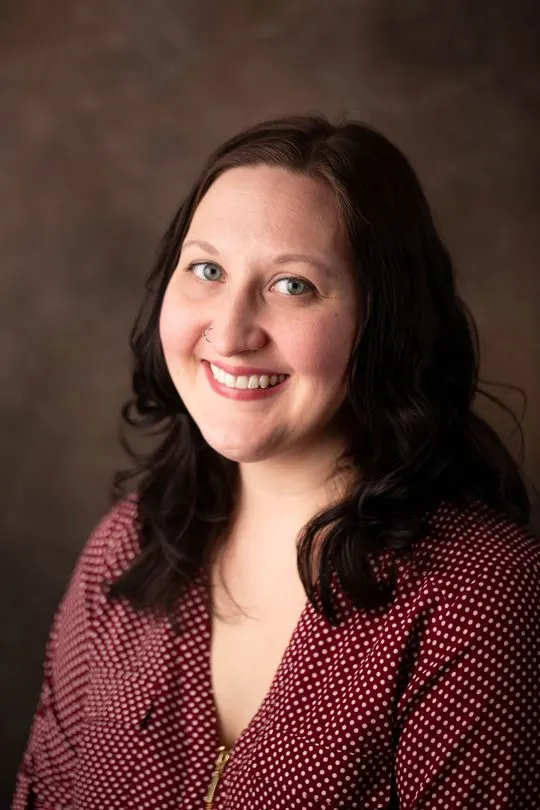 Mood Disorders
Anxiety Disorders
Substance Abuse
PTSD
Family and relationship conflict
LGBTQ+ population
Women's health and gender issues
Childhood Trauma
Life changes and adjustment issues
Grief Counseling
Phone Therapy
Video Therapy
Licensed in IN, PA, IA, NE, DE, CT
Video introduction here: https://vimeo.com/435882203
A Michigan City native educated at Loyola University Chicago and University of South Florida, I am trained to treat a wide range of mental health difficulties and diagnoses, and have extensive experience and specialization in treating childhood trauma for ages 5 and up. My years working in inpatient addictions rehabilitation and in the arena of child welfare and juvenile justice (both as a therapist and clinical supervisor) have prepared me to serve people in our community from all backgrounds.
I draw from a variety of treatment techniques to ensure that the needs and goals of individuals, couples, and families can be met in a way that fits their lifestyles. The positive relationship between the individual and the clinician is the first step toward building a brighter, more hopeful present and future. I look forward to connecting with you and hope to be the right fit on your path to healing.
Ashley Kirkpatrick, MS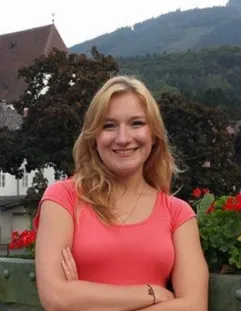 Depression
Anxiety
Couples counseling
Adults/adolescents
Children
LGBTQ+
Substance Abuse
Life goals and adjustment issues
Grief counseling
ACT and CBT
Phone Therapy
VideoTherapy
Ashley Graduated with a Bachelors in Psychology from Franciscan University and continued her education with a masters degree in clinical mental health counseling through Walden University. Ashley enjoys working with a wide variety of clients, children, teens, adults, and couples. Ashley has worked with adults at a short term residential crisis center where she has assisted clients in the midst of a crisis to regain a sense of hope and safety. Ashley has also worked with teens in residential settings, aiding in long term developmental tasks and supportive counseling.

Ashley focuses on establishing a warm and respectful therapeutic relationship with all of her clients as a base for therapeutic techniques and skills. Ashley uses a variety of techniques and counseling modalities based on the needs and developmental level of her clients. Ashley often integrates ideas and techniques from cognitive behavioral therapy, acceptance and commitment therapy and humanistic models. Ashley looks for strengths and resources that clients already possess and works to help clients see the hope and possibilities present or possible for their lives. Ashley is a therapist who believes in her client's ability to be the expert in their own lives, grow, flourish, and be the best version of themselves.
Konnor Jameson MS, LCSW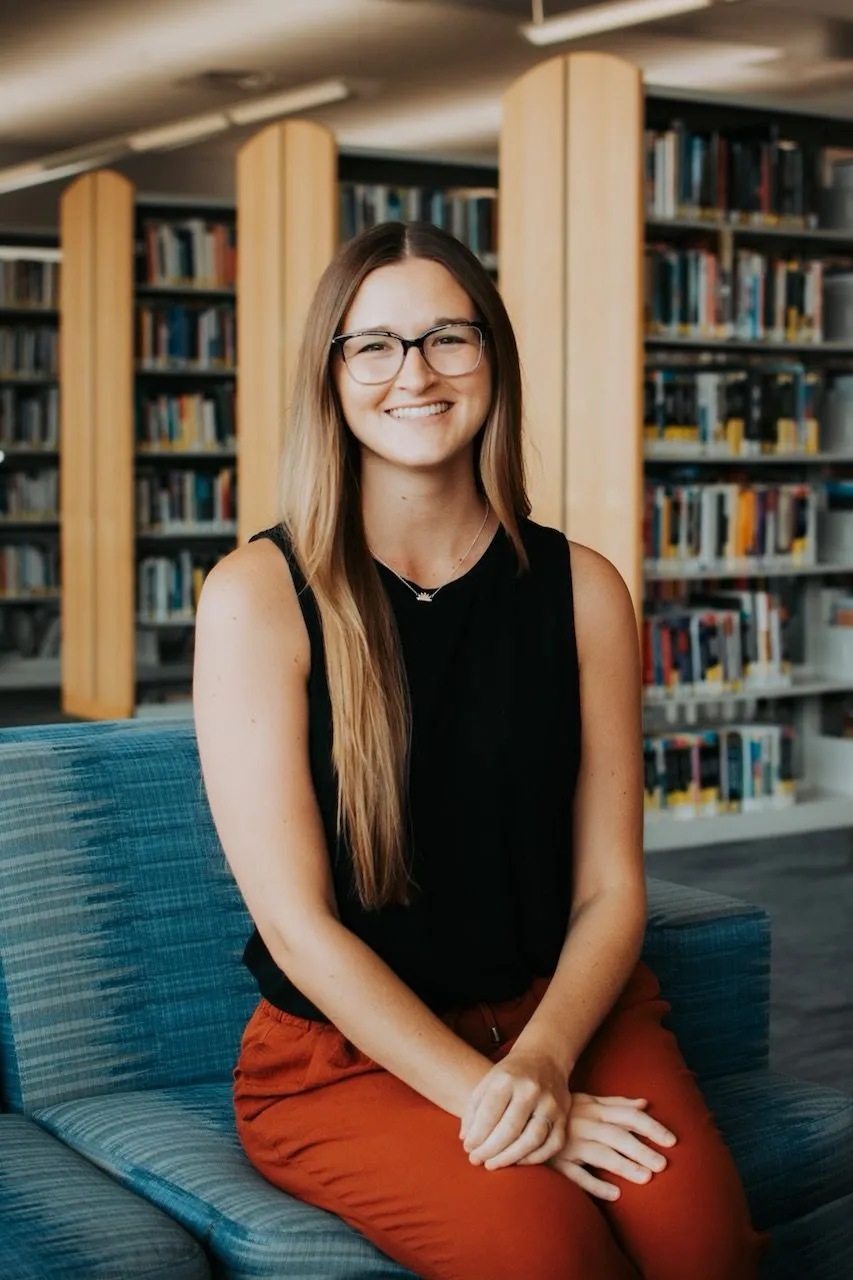 Cognitive Behavioral Therapy
Play Therapy
Individuals
Children
Teens
Families
Strength Focused
Person Centered
Depression
Anxiety
Grief
Physical Trauma
Emotional Abuse
Sexual Abuse
Neglect
Video Therapy
Video introduction here: https://vimeo.com/801009149

Konnor received her Bachelor Degree at Ball State University in Social Work and her Master Degree in Social Work at IUPUI. Konnor is a Licensed Clinical Social Worker with over 7 years of experience. She works with clients with a wide range of concerns including depression and anxiety and has extensive experience with people who have experienced grief, physical trauma, emotional abuse, sexual abuse and neglect. Konnor also has experience working with a wide range of clients including young children as well as older adults. Her counseling style is relaxed, warm and interactive. She believes in treating everyone with respect, sensitivity, and compassion, and does not believe in stigmatizing labels. She believes in a person centered counseling approach where clients are able to feel a sense of respect and autonomy. Konnor's approach combines cognitive-behavioral and strengths based and she will tailor our sessions and treatment plan to meet your unique and specific needs. Konnor thoroughly believes that ANYBODY can benefit from therapy no matter what age, gender or race. Your goals are what are important and will be the foundation of your therapeutic journey together. It takes courage to seek for a more fulfilling and happier life and to take the first steps towards a change. If you are ready to take that step Konnor is here to support and empower you. Konnor looks forward to working with you!
Alicja Kusiak-Brownstein Ph.D., MSW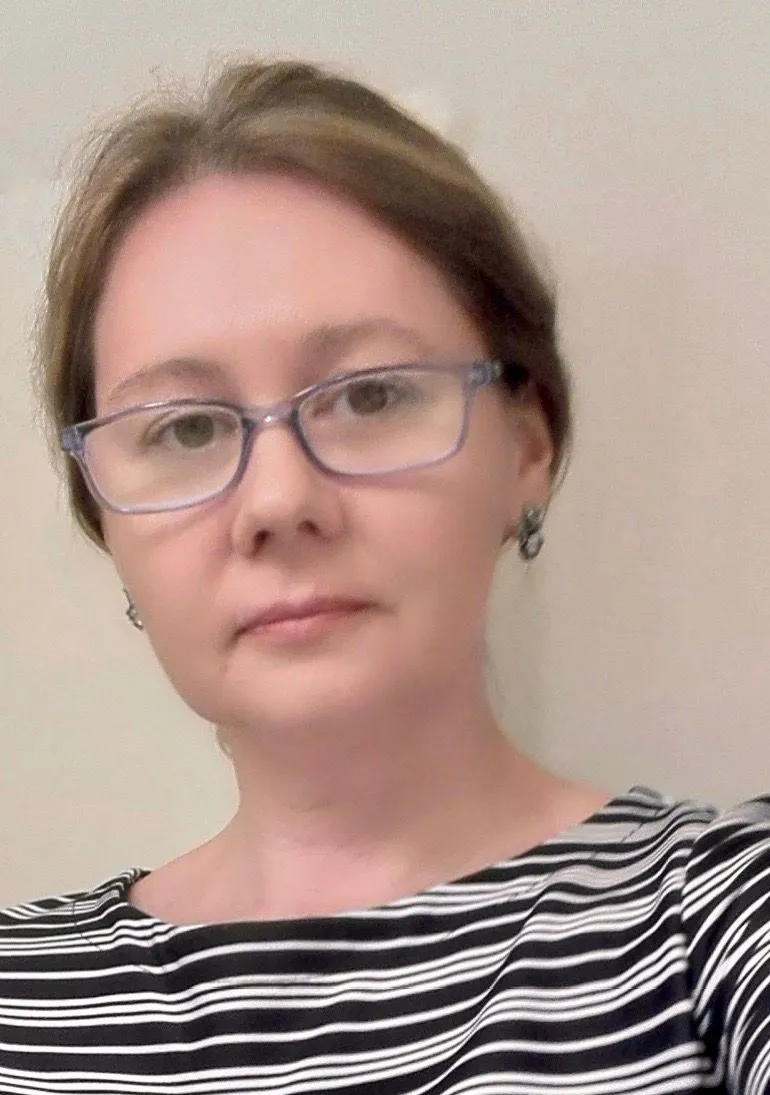 Diverse families and couples
High Stress Professionals
Cultural adjustment
Military issues
Depression, Anxiety
Grief and loss
PTSD
Intergenerational trauma
Cognitive-Behavioral Therapy (CBT) and Trauma-Focused CBT
Acceptance and Commitment Therapy
Psychodynamic psychotherapy
Art Therapy
Sex therapy
Mindfulness
Phone &

Video

Languages: English, Polish, Russian
Alicja obtained her Master's of Social Work in 2020 from the University of Chicago. She received her clinical training at the Mental Health Clinic at Edward Hines, Jr. VA Hospital in Chicago. Before joining LPA Counseling, Alicja worked with military veterans, inner city youth and LGBTQ+ from the South Side of Chicago, clients affected by complex trauma. Alicja is a life-long educator and scholar, teaching at all school levels, from kindergarten to college. She received her Ph.D. from the University of Michigan, Ann Arbor in history, and taught at the University of Notre Dame and Moscow School of Social and Economic Studies. She combines her clinical practice with research, and truly believes in education as an important part in growth and healing.
Native to Poland, Alicja is particularly sensitive to the problems of immigrants adjusting to their new environments, of culturally diverse couples and families, of veterans and military families, of refugees, and of families and individual people coping with intergenerational trauma. Alicja believes that healing means growth, nourished by respect, trust, openness, humility, understanding, acceptance, and peace with oneself. Alicja offers therapy in English, Polish, and Russian.
Greg Blair DSW,
LCSW, LCAC(pending)
Addiction
Alcohol Use
Co-Occurring Disorders
Codependency
Depression
Anxiety
Self-Esteem
Self-Injury
Stress
Trauma
Grief and Loss
Families
LGBTQA+
Older Adolescents
Adults
Phone Therapy
Video Therapy
Video introduction here: https://vimeo.com/786348057
Emotions can be confusing, relationships can be messy, and past experiences can negatively impact our present lives, but with proper coping strategies, we don't have to remain stuck in maladaptive patterns. Change can be scary and people often remain frozen due to the fear of the unknown. Change and acceptance are two concepts that are diametrically opposed but with the right mind set they can actually work hand-in-hand in order to promote growth and healing.


Greg's expertise and compassion has been instrumental in helping clients improve their lives for decades. He is a Licensed Clinical Social Worker, obtaining his Masters of Social Work through Indiana University and his Doctorate of Social Work through Capella University. His doctoral capstone project researched the use of Integrated Treatment in order to effectively treat co-occurring disorders using a holistic approach to treat these disorders simultaneously, as often times, the root causes of addiction are comingled with other underlying mental health conditions such as depression, anxiety, trauma, or grief. As such, he believes that treating both conditions concurrently brings about the best chance of success for lasting healing and recovery. Prior to obtaining his doctoral degree, Greg spent two decades working at a community mental health center through its emergency services department. This experience provided the opportunity to work with diverse clients struggling with all manner of concerns. Additionally, he spent the past six years working at an addiction recovery center treating clients individually, in groups, and with their family systems in order to help combat the disease of addiction. He is experienced in all manners of mental health, as well as addiction counseling, family counseling, and grief counseling.
Greg is proficient in Cognitive Behavioral Therapy, Mindfulness, Motivational Interviewing, Crisis Intervention, and Solution Focused interventions, though his primary approach focuses on client strengths and utilizes Dialectical Behavioral Therapy techniques to find a balance between accepting who you are and the benefits of making changes to get where you desire to be. He helps his clients to look at every situation from a multitude of angles to help find opportunities for learning and growth. He sees his clients as individuals and works with each one to develop a treatment approach unique to their needs. Greg is quick to listen and slow to speak. He uses frank, "tell it like it is approach" with a gentle touch. He will ask the tough questions to get to the core of any concerns, and will break down difficult therapeutic concepts by using pop culture references to make these easier to understand, so they can be adopted into ones daily lifestyle. Greg's approach is focused to help clients accept their past, rather than be trapped by it, in order to move forward towards the outcomes they desire.
Erin Findley-Sykes
LMHC, LCAC
Children 6 and older
Teens
Adults
Active Military
Veterans & Families
Prolonged exposure therapy
Chronic pain
Substance abuse
Trauma
CBT, CBT-I
LGBTQIA+
EMDR
Erin an empathetic and compassionate therapist with over thirteen years of experience in providing a supportive space in which her clients can heal and grow from any number of challenges that they may face. She works with her client's strengths and abilities to help them meet their goals for their mental health and lives. Licensed in Indiana for LMHC and LCAC, Erin can work with a variety of populations, including adults, young adults, teens, families, and children ages six and up. She is also STAR behavioral Health trained to help veterans, active duty military, and their families. Erin has a certification in veteran counseling and over 7 years experience in working with members of the different branches of the military. Erin's specialties include prolonged exposure therapy, chronic pain, substance abuse, trauma, CBT, CBT-I, and LGBTQIA+. She is also able to provide limited EMDR therapy.

Ashley Bowman Office Manager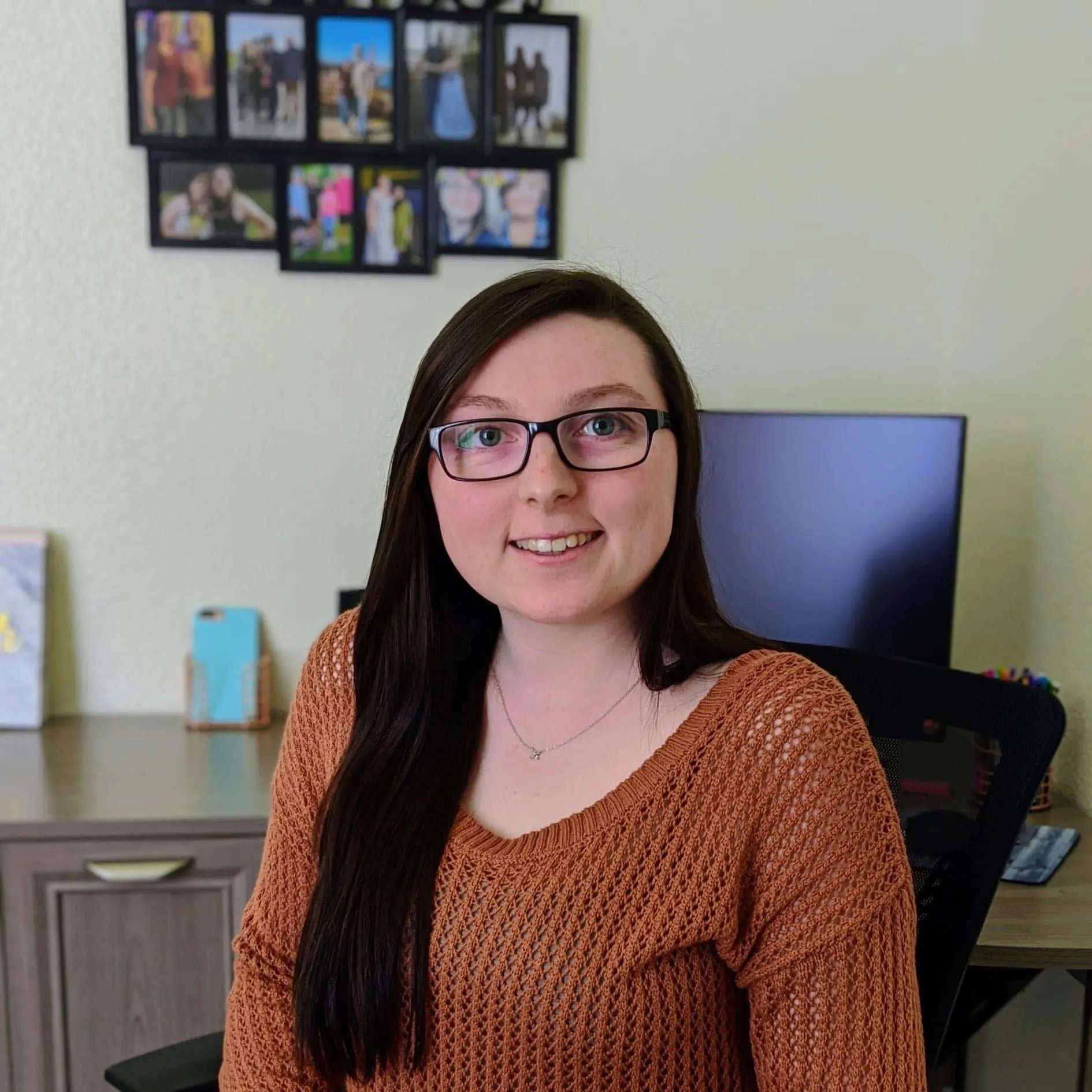 Medical Records
Customer Service
Oversees Office Operations
Client Questions or Concerns
Administrative Support
Ashley received her Associates degree in business office management with medical and legal concentration from Vincennes University. She has been with LPA Counseling Since 2018 and working in the healthcare field since 2017.
Ashley works from our Valparaiso location, and can be reached there if you are needing assistance. She looks forward to helping new clients feel welcomed during the beginning stages of their new journey. Ashley is eager to be of service to you, friends, family, and loved ones. You can reach Ashley at (219)-252-5464 for questions regarding any concerns, services, hours, or scheduling.
Kelsie McDaniel Administrative Assistant
Accounts Receivable
Scheduling
Customer Service
Client Intakes
Insurance Verification
Billing Questions or Concerns
Kelsie joined the LPA Counseling team in 2020. She has worked in the mental health field since 2018. Kelsie is passionate about helping patients feel comfortable and confident in any stage of their mental health journey and believes that counseling is for everyone. Kelsie works out of our Valparaiso and Michigan City offices. She loves helping others and making sure everyone around her feels happy. She is here to help make visits a positive experience for everyone. You can reach Kelsie at (219)-877-4772. She is happy to answer questions regarding any issues, services, hours, and scheduling appointments.
Melissa Sotelo Administrative Assistant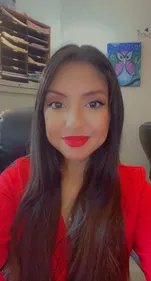 Spanish Speaking
Scheduling
Customer Service
Client Intakes
Insurance Verification
Billing Questions
Melissa joined the LPA Counseling team in 2021. Melissa attended Ivy Tech College and is now attending Purdue Northwest to further her education as well as obtain her bachelor's degree in psychology. Melissa has also acquired an associates degree in Criminal Justice at Ancilla College. Melissa believes that each new chapter of our lives requests an old part of us to fall and a new part of us to rise. She is determined to make any encounter feel safe and understood, and resolve any problems or concerns. Melissa works at both Michigan City and Valparaiso offices and can be reached at 219-307-3367
Melissa is very thrilled to be working frontline with such proficient and skilled therapists, alongside our helpful administrative team, and hopes to begin her career as a Therapist in the future.
También hablo español con fluidez y estoy lista para ayudar a cualquiera. Entiendo lo desafiante que pueda ser, pero me dedico a crear un ambiente seguro y feliz para ustedes. Trabajo en las oficinas de la ciudad de Michigan y Valparaíso. Llama me para programar una cita y comenzar tu viaje hacia un estilo de vida mental más saludable. 219-307-3367
We are an equal opportunity employer. *The U.S. Equal Employment Opportunity Commission (EEOC) is responsible for enforcing federal laws that make it illegal to discriminate against a job applicant or an employee because of the person's race, color, religion, sex (including pregnancy, gender identity, and sexual orientation), national origin, age (40 or older), disability or genetic information. It is also illegal to discriminate against a person because the person complained about discrimination, filed a charge of discrimination, or participated in an employment discrimination investigation or lawsuit.