"Treating people the way they deserve to be treated"
Si hablo Espanol 219-307-3367
***WE HAVE NEW CLIENT OPENINGS THIS WEEK, PLEASE CALL 219-252-5464 FOR DAYS AND TIMES AVAILABLE***
LPA Counseling proudly accepts Anthem Blue Cross/Blue Shield, United Healthcare, Optum, Cigna, Aetna and other commercial insurance. ANYONE that is uninsured, or cannot afford co-pays or deductibles, may qualify to see an intern for FREE! Our therapists are accepting new clients and meeting with current clients in office or via teletherapy. We have therapists licensed in Indiana, Michigan, and Utah.
Call now to schedule: 219-252-5464 or 219-877-4772.
At LPA Counseling, our mission is to respond personally and immediately to families, couples, and individuals seeking counseling services, providing excellent, confidential, and affordable therapy, when and where our clients need us, throughout Northwest Indiana.
Please meet our certified therapy dog Pete: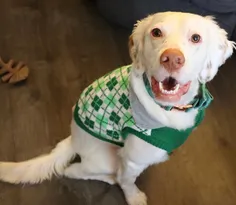 Hello, my name is Pete. I am Megan's sidekick and co-therapist here at LPA. Though I was adopted on St. Patrick's Day, I am an English setter. I am a certified therapy dog through Alliance of Therapy Dogs and have passed the AKC Good Citizen Test. I love to meet new people which you will notice by my wagging tail and just general wiggliness around new people. My favorite interventions and specialties are cuddles, sitting and laying for pets, and belly rubs. I hope to work with clients that may need an added dose of connection. I am told that cuddling and petting me can increase levels of the feel-good hormone, oxytocin. When confronting some of the difficult parts of life sometimes it's helpful to have a dog around.
Today you are one step closer to a new you where you feel empowered and on a positive path to growth and well-being. As solution-focused therapists, our goal is to help you reach your true potential, and lead a life that is worth celebrating. While we can't change difficult situations of the past, we can work together to better understand and resolve challenges in your life. By applying complementary therapy approaches and techniques, we will identify long-standing behavior patterns or negative perceptions that may be holding you back from experiencing a more fulfilling and meaningful life. If you're looking for extra support and guidance through a challenging situation or you're just ready to move in a new direction in your life, we look forward to working with you to achieve your goals.
LPA Counseling is a PROUD SPONSOR of StRides Against Suicide & Overdose
Learn more and DONATE: www.stridesgive.org